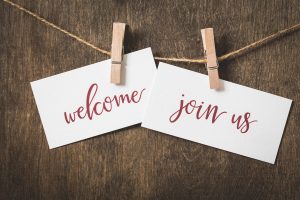 We are an English speaking church in Toulouse – loving God and loving people. Everyone is very welcome.
When are the church services?  We currently meet twice a month on a Sunday at 10.45am
Is there parking or public transport?  Yes, there is lots of off-road parking. The train (Pibrac) also stops almost at our door.
What happens in a church service?  Not all services are the same, but usually there will be a time of praise and worship followed by a message. On some Sundays, before the message, we will have a time of communion together.
What about children?  Children are welcome to join in with the Junior Church (under 12's) or crèche (0-3's) that takes place during the church service. Occasionally we also have a family service when the children stay in the service throughout.  Otherwise, on Sunday mornings the children are in the service for the worship time and then leave before the message for their specially designed Junior Church, or for crèche. Junior Church groups are age appropriate, with great activities and teaching from the Bible. The children are brought back into church at the end of the service.
What do I wear?  Wear what you like. Some people will be super smart and some super casual. Come as you are most comfortable.
Who attends Church 31?  There is a wide range of people who come to Church 31 – Toulouse, from students through to families and older people. We are a multi-cultural group with people from the UK, USA, Australia, Africa and Asia (to name a few!) and also of course from France! Many of the people that attend live and work in Toulouse but others come from surrounding areas. You are welcome to attend on your own, with a friend, a group or with your family.
And after church?  Free tea, coffee, cold drinks (and usually cake!) are available after the service. A great time to meet and chat with people.
Can I find out more before I come?  If you have any questions or want to talk to someone before your come, please contact us.